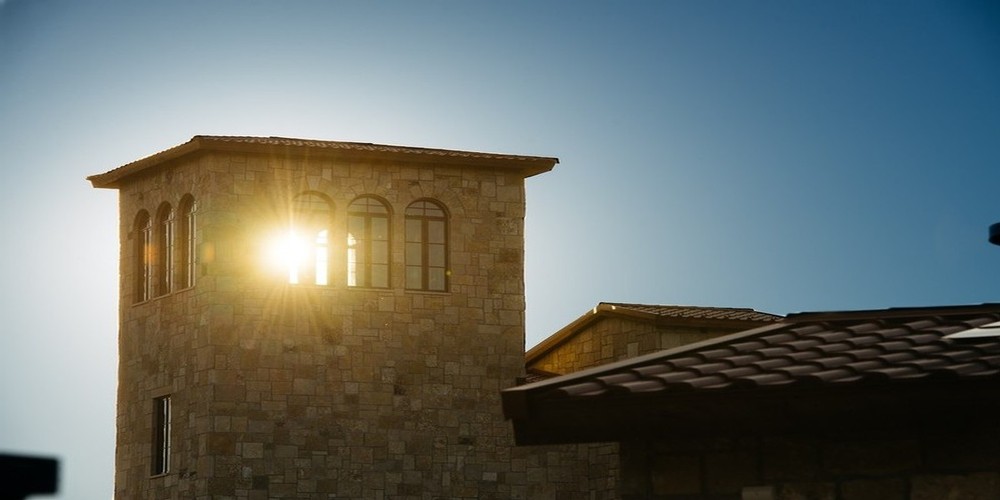 Estate Wines. Italian Grapes. Old Mission Peninsula AVA.
Mari Vineyards' founder Marty Lagina made the bold choice to produce world class 100% estate wines using an unprecedented selection of grapes never before grown on Old Mission Peninsula. In homage to his Italian grandmother and namesake for the winery, Teresa Mari, Marty planted unorthodox European varieties such as Nebbiolo and Sangiovese alongside classically grown appellation varieties like Cabernet Franc, Merlot, and Riesling. Our proprietary Nella Serra hoop house system combined with creative winemaking techniques have made the Lagina family's dream a reality.
Our first vineyard was planted within a mile of our winery over a hot and frantic weekend in 1999, resulting in our flagship wine, Row 7. This blend became our first official production in 2006, and has been our most popular wine ever since.
In addition to other fan favorites such as Praefectus and Ultima Thule, our menu is continuously evolving to feature the best wines from the Northwest frontier of the Great Lakes region.
Before you visit, we invite you to explore our website and learn more about our wines, villa, and the unique experiences we offer.