Hello Mari Vineyards guests!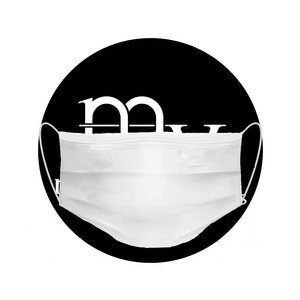 Spring is here, and we have prepared a safe & enjoyable environment to enjoy wine indoors, while also expanding our outdoor seating.

Please read below to learn more about what experiences we have available, how to plan your next visit, and what guidelines & policies we have in place.
---
As of February 1st, we are reopening indoor operations in accordance with state regulations. Thank you for your patience as we navigate the newest MDHHS orders. We will be operating as follows:
Experiences
Wine by the glass, flights, tastings, charcuterie, and tours will be available. Learn more here.
Reservations
Please make your reservations on our TOCK platform. Reservations are not accepted by phone.

We are now permitting select Tour Companies to bring guests to Mari Vineyards. Please double check with your tour service provider that they are on our Preferred Partner list. Tour companies will be responsible for making reservations on behalf of the guests.

Some experiences are available for walk up providing space is available.
Arriving at Mari:
Once guests exit their vehicles, they must have a mask on for the duration of their visit to Mari Vineyards. Masks may be removed while you are seated and actively drinking or eating, but must be put on as soon as you finish. This extends to all of Mari Vineyards property.
Masks must cover both your mouth and nose.
When visiting, please head immediately to the host stand. The host will instruct guests on what options are available during their visit, and assist in answering any questions. If the host is not at the stand please wait there for them to return.
TEMPERATURE CHECK AND CONTACT TRACING
Anyone who is staying for an indoor experience will also need to undergo a temperature check. Any guests with a temperature higher than 100.4 degrees will not be permitted to visit.
All guests that visit must record their name and phone number with the host. MDHHS requires businesses to take names & contact information for all guests to assist in contact tracing.
seating
curbside bottle pickups
---
We have appreciated those who have been patient with us during this time of trial and error, and hope that you continue to enjoy your time visiting us, or enjoying your wines from home!
As always, please do not hesitate to reach out if you have any questions about our guidelines, policies, or reservation system. We thank our guests who are working diligently to help us keep our staff & business safe, clean, and operational. We understand that this is a strange time, and each business has their own set of rules and regulations, which is why we're always here to answer questions.
Remember everyone; Stay Safe, Stay Open!